Web Designer in Winchester
Get online today with the best value freelance web designer in Winchester.
Why not see what other clients have to say? View Testimonials
Web Designer in Winchester | Your Local Web Designer
Based in Winchester, Hampshire, I am here to help individuals, small and large businesses and organisations with their web design needs. With over 20 years of website design experience and a list of happy clients (Testimonials), website marketing and graphic design experience, I can provide you with high quality, affordable web solutions. All face to face consultations are free of charge and split payment plans are also available!.
Whether you are an individual looking for a web presence, a small business looking to have produced a website design in Winchester (or surrounding areas), an existing website to be updated (or fixed!), an online store or a larger organisation looking for a custom package for a larger project - I can help you make the most of your budget. Please take a look around the site and please do not hesitate to contact me with any enquiries
---
Winchester Web Design
Your web design requirements may just be a few well-designed pages to advertise your Winchester-based business, or you may be looking for a more dynamic online presence. Whatever the case, please get in touch today with your enquiry. Or why not get a quick quote for an idea of budget requirements. With over 10 years of web design experience, I can always find a web design solution to meet all budgets, and develop a web presence that will make you stand out!
I can also advise you on all of your web site search engine optimisation (SEO) and social media integration (such as Facebook and Twitter) and Google Adwords Pay Per Click (PPC) campaigns.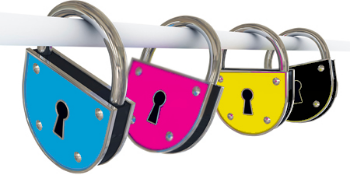 Wanting to sell online?
Do you have an e-commerce business based in Winchester or the surrounding areas?. Or are you looking to add an online store to your existing business in order to sell products and services online?
I have worked closely with all of the major shopping carts, from commercial to open source (free licence) shopping cart software
As well as those created for clients, I have developed and actively manage my own e-commerce business and deal with all aspects of an e-commerce business, utilising all the common secure payment solutions, and I can offer advice and listing services for Ebay, Amazon, and Play.com
Need to update your own site
A Content Management System (CMS) allows you to update your own website's text and images via a password protected backend login, without altering the website's appearance and design. You can also use the CMS to control any plug-ins that have been added to your site, such as membership newsletters, events calendars and slideshows.
When using a Content Management System, simplicity is the key. After all who wants to be spending hours updating their website?
Once your website has been built, I can provide you with all the tools and training needed to take control of your website, quickly and efficiently.